Member for

5 years, 10 months
About
I'm a pupil doing my GCSEs but I do A-level (and beyond) Chemistry in my spare time, by myself, or with other Chemistry teachers. I am extremely passionate about Chemistry, and I would love to become an Organic Chemistry Research Professor with a M.Chem and a D.Phil in Organic Chemistry (from Oxford).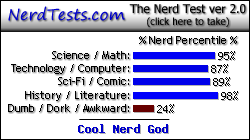 This user doesn't have any gold badges yet.
Posts
This user hasn't posted yet.